How talking therapy can help
When our mental health is good, we feel good about ourselves, enjoy being with others and feel able to tackle challenges life gives us.
Yet, we all go through times when we may feel sad, worried or confused. Sometimes we feel depressed or anxious. Sometimes it might start to feel difficult to do everyday things like spend time with family or friends, go to school or university, or enjoy activities that we did previously. Dealing with this alone can feel really tough.
In therapy, we help you find ways to leave these difficult experiences behind or find a way to engage in life in a more enjoyable way. Everyone is different, so the help they need will be different too. At Mirado you will work with a therapist to find what will work for you.
These are the sorts of issues we can help with:
Anxiety
Anger
Bullying
Body Image
Obsessive Compulsive Disorder
Eating Problems
School Problems
Sleep Problems
Self Confidence
Abuse
Adjusting to Life or Health Changes
Bereavement
Depression
Low Self Esteem
OCD
Suicidal Feelings
Self Harm
Stress
Book an Appointment
I'm in crisis now and I need urgent help

Mirado is not a crisis service. If you don't feel you can keep yourself safe right now, seek immediate help:
Go to any Accident and Emergency (A&E) department
Call 999 and ask for an ambulance to take you to A&E.
Ask someone else to call 999 for you or take you to A&E.
If you need urgent support but don't want to go to A&E, you could:
Call Samaritans on freephone 116 123 – they're always open and are there to listen
Contact your GP surgery and ask for an emergency appointment
Contact NHS 111 (England)
Contact your local crisis team, if you're under their care
Click the yellow 'I need urgent help' button on the Mind www.mind.org.uk website to see more options
Book a telephone conversation
NEWS & RESOURCES

Book Recommendation
Every month we will suggest some books to help you understand more about young people and their brains
This month's featured book is:
Blame my Brain by Nicola Morgan.
This accessible and humorous examination of the ups and downs of the teenage brain deals with powerful emotions, the need for more sleep, and the urge to take risks. A fantastic read for parents and young people available on Amazon.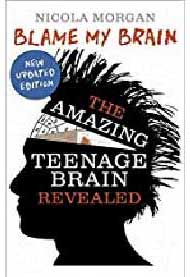 Contact Mirado in Newcastle
Where To Find Us
• Free on-site parking
• 5 minute walk from Gateshead Metro
• 20 minute walk from Newcastle Central Station